The Main Threats to Garage Doors
04/25/2014
Back To Blog
Even though the modern garage doors and the electric operators, which they are equipped with, are quite sturdy and durable, they are still not fully protected from damage and other issues. While complete protection is virtually impossible to achieve, you can make it as comprehensive as possible. Find out what the major threats to such systems are and how to counter them effectively.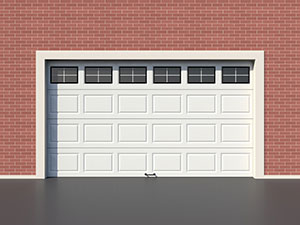 Comprehensive Defense Pays Off
Water is perhaps the main culprit threatening all metal garage door parts and wood panels as well. It causes corrosion and decay. It can affect not only the opening system, but all items kept inside the garage including the car. The best way in which can provide protection is to paint or stain the door panels with a material which is resistant to water. The metal parts are made to be resistant to water, but they have to be cleaned and lubricated on a regular basis. The use of weather stripping is also important.
Natural wear and tear is a process which you cannot stop. However, you can slow it down with proper maintenance especially for the parts which are most prone to damage such as garage door tracks, hinges, rollers, springs and cables. You should also keep a close eye on all parts and provide repair or replacement when necessary.
The UV rays of the sun are harmful for fiberglass panels and all rubber and plastic parts. These include remote controls and keypads as well. Panels which are prone to UV damage have to be painted with the right kind of material for proper protection. Parts which cannot get that kind of protection should be inspected for damage more frequently. Remotes have to be kept out of the sunlight.
Finally, when a door is not properly maintained, its panels and parts may be attacked by bugs. They can destroy wood panels and cause damage to the safety sensors. Protection can be provided through inspection and the adoption of a comprehensive pest control system. If damage has already been caused, garage door repair is required.